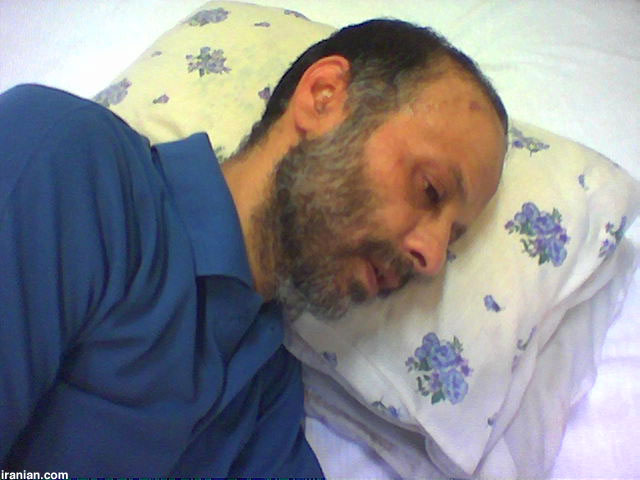 As expected, just about everywhere you look in the Iranian blogosphere, people are very concerned about Akbar Ganji's well-being, and it would be remiss of me if I didn't publicly express my soldiarity with him. The political prisoner Ganji has been on hunger strike for over 35 days now, and despite calls from human rights organizations and interventions by public authorities including Khatami himself, but nothing seems to have come out of it.

Bush and other members of his gang (Senators Brownback and Santorum, for example)have been trying to hijack the aspirations of those Iranians who are trying to change things without the tanks and bombs of moralizing invaders. I heard that some bloggers have put a call out for people to try and get op-eds into their local papers about Ganji. I don't quite understand the point of this course of action, especially since there are more than enough vultures out there who want to feed off of any crisis in Iranian society.

Not that we should just quit our demands because warmongers can use it to their advantage, we just need to be ultra-careful in what we put out in the U.S. public sphere. Unless we want another Iraq-style liberation, any time we speak our concerns about Iran, we must always add that we are unequivocally against any aggressive foreign intervention. I know, it will get boring, tedious, predictable. But what's the choice? Let them deflate and kill every organic movement that originates inside of Iran?

The life of Akbar Ganjii is at stake. So is the future of all who want change byIranians for Iranians.

They stole our dreams in 1953, 1979, 1980, 1997, 1999, 2003, let's not let them do it again.